Mike Militello


12013 Wales Drive, Fredericksburg VA 22407
Phone (540) 846-6206 • Email: pwc586@hotmail.com




Like Us!
(or maybe, not)
We are now located at our NEW URL: makemytracks.com. Please change your bookmarks/favorites to bring you directly here in the future. Otherwise, the old url (ezbiz)will continue to direct you here until at least early 2016. Thanks!

Welcome!

This is a web site dedicated mainly to HO model railroading and model railroaders everywhere, at every age and skill level. Think of this web site as a train store owned and operated by actual rail modelers. Our vision and mission is the

exact opposite

of most hobby and train shops. My partner Scott and I hope to prosper NOT by

CHARGING AS MUCH

AS

possible, but rather, by

CHARGING AS LITTLE

as possible. This includes giving away as much as we can, especially modeling tips, how-to's and information which would carry a price elsewhere; but here, they're free. And as to product, we will only offer you a value proposition that is unmatched.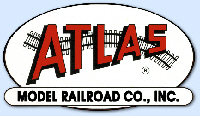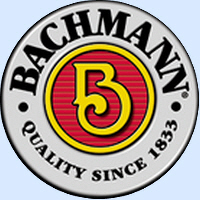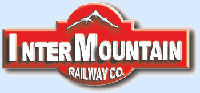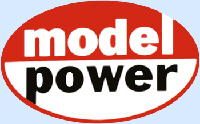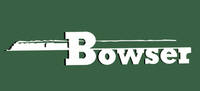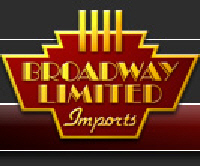 Model Market - the stuff you need "down there."

These links will take you both to our ever-changing inventory of products we purchase from various sources, plus the basic products every rail modeler needs, which we keep in stock at all times. What you'll find here represent a significant value which will in most all cases cost you less than elsewhere.

Specials
When we have them, you'll find listings of exceptional value; honest bargains often including close-outs from time-honored manufacturers, pre-owned locos and cars and other items of exceptional value. Please note: we don't put anything here unless it really is a big deal. As of July 3, 2017, we have a limited supply of BLI N&W J's (#611) at 25% off! Click the Specials link at left.
Master Catalog
Here is a way to visit many model train and related web sites in just one place! Never mind about referring to one web site, then another, and then another. Just click the manufacturer name, and their web site will pop up.

Plus, you can use the message box to ask about pricing and availability of anything you find. Try it! You'll like it!

Quick Pick
In stock, ready to ship essentials we keep in stock ALL the time (or try to, anyway): track, joiners, Tortoise motors, couplers, wheels, trucks, CA glues - and more! Fast ordering, GREAT prices!
The Information Resources
Looking for our "No-Fail" Tortoise Installation Instructions? Your wish is our command! Find them at this Tortoise No Fail Instruction Link. You'll also find the excellent instruction from the manufacturer there.

Articles Formerly occupying space on this page, they became so numerous as to deserve a special place of their own. The information you pay for elsewhere we give away for nuttin'. We cover model railroad terminology, track installation, types and selection of couplers, the basics of DCC, ballasting track, modeling short cuts, converting "toy" cars to good models, making convincing scenery out of trash, calculating a helix, and more. All, written in plain language, published as Google Documents so you may copy, print or download. Want to know "how to?" or "how did it get to be this way?" Follow this 'Splain it to me link. These articles are being updated continuously. Feel free to add your own experience and tips - just shoot me an email.

World's BEST Model Railroading Magazine: 3 initials, but perhaps NOT the ones you think. No, I refer instead to MRH (Model Railroad Hobbyist magazine) which is today's unchallenged leader in providing quality information and stunning portrayals of modeler layouts. ALL of it for FREE, all delivered by simple download. Go to the site and sign up. Supported entirely by advertisers, this publication is exactly what rail modelers need right NOW. And ALL past editions are online, all free for the taking. Here's the link: Model Railroad Hobbyist magazine.
WORLD'S BEST TRAIN SHOWS!

Held four times each year, the Great Scale Model Train Shows are a 3 decades long tradition in the Baltimore, MD area.

These are juried, scale model shows to assure you of the best variety and huge inventory of everything railroad.

Locos, cars, electronics, scenery, supplies, tools.
ALL scales, scores of brand names, and 800 or more vendor tables.
Railroadiana, antiques from the real railroad, books, videos and wardrobe.
Free parking
3 & 1/2 acres
Food and refreshments
Dozens of operating, museum quality layouts

Learn more at the website: www.gsmts.com
Our Customers and Friends at Work and Play!
Need inspiration? Want to see what others are doing? This is the place for you. We publish photos sent to us by customers and friends.

Click this CustomerWork link to see 'em.